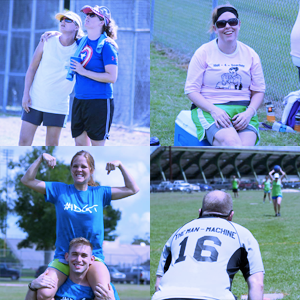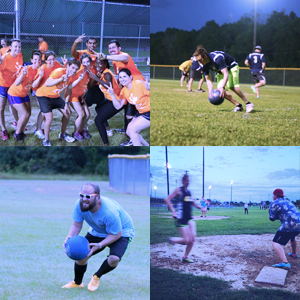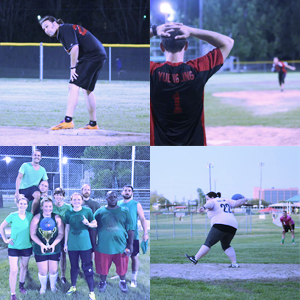 Want to play? Get in touch!
If you would like to join our league next season, sign up or contact us to find out more information.
Email
Our Players Enjoy:
Regular Season games and Playoffs
4 Leagues on 3 Nights
3 seasons a year
Social Events throughout the year
Connect with us:
The Premier Adult Kickball League in Baton Rouge
Red Stick Area Kickball (RSAK) was founded by Scott Murry in 2005. We offer the best experience around in both recreational and competitive Coed Kickball. We offer 4 leagues at various levels throughout the 3 seasons we play each year. We also offer our players many social events throughout the season. If you're interested in making friends, having fun and playing kickball, Come play with RSAK!

SUMMER PLAYOFFS WILL BE HELD SATURDAY, July 22 for ALL LEAGUES!

For the remainder of the summer ARC Inclusive Kickball will take place every Thursday evening at Forest Park.  Historically, players and captains from our league have been important volunteer coaches, referees, and helpers for this league.  The unique and wonderful thing about this league is that it is a non-competitive league for children and adults with and without disabilities.  Registration is still open so if you have kids anywhere from 3 years old on up you can register them to play.  You can also register as a volunteer coach or adult player.  I can promise that if you participate in this league it will be the most worthwhile thing you do all summer.  Every kickballer who has participated in it has walked away talking about how much they got out of the experience.

Here is the contact information for Molly Orr with 

ARC

 Inclusive Recreation along with the details:

Skills Days are 

July 13 and 20

 from 6-7 with coaches training being at 

5:30

. 
Games will be from 6-7 

Thursday

 evenings from 

July 27-August 31

.  
Coaches, Players, and Referees needed for help with games and on the skills days.
Contact Molly Orr for more details:


Molly Orr

Interim Inclusive Recreation Coordinator

225-927-0855
morr@arcbatonrouge.org

The Summer Playoff Schedule is below.  Please be sure to check for both games AND ref assignments.  Please show up a few minutes early to help us get in 24 games in 8 hours!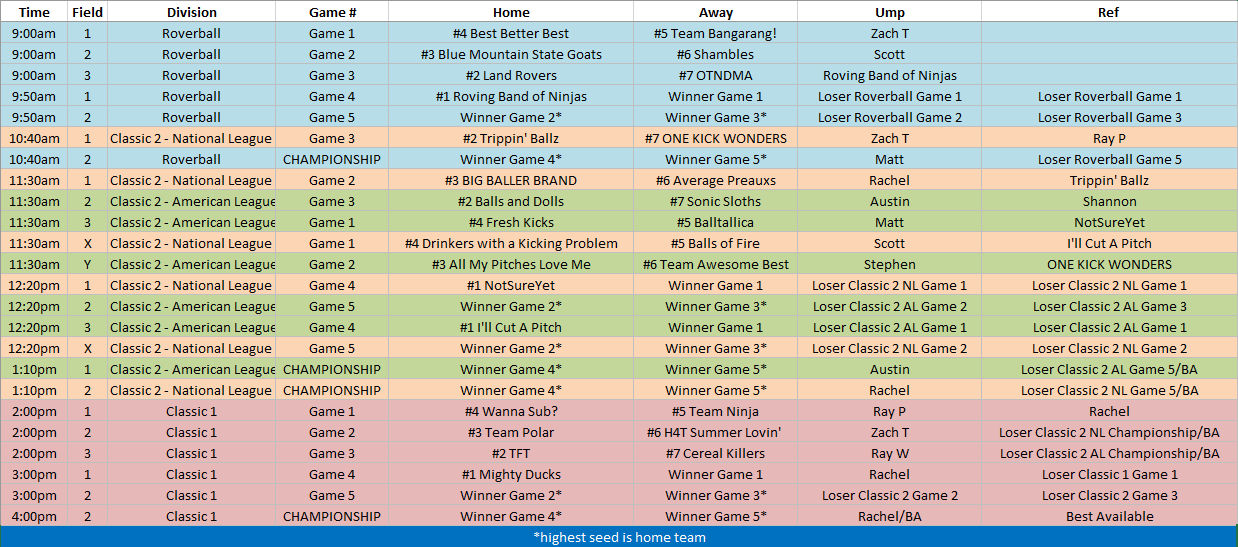 Friends & Sponsors of Red Stick Area Kickball
Louisiana's Premier Kickball League Since 2005
Games are played at:
Perkins Road Park
7122 Perkins Road
Baton Rouge, Louisiana 70808
Red Stick Area Kickball
1952 Kenilworth Parkway
Baton Rouge, LA 70808
High Quality Adult Recreation in Baton Rouge, Louisiana.